Ocean Week Canada 2022 kicked off a unique summer-long Ocean Festival that laid a foundation of ocean awareness as Canada gears up to host the Fifth International Marine Protected Areas Congress (IMPAC5) in Vancouver, February 3-9, 2023.
IMPAC5 is a global forum that brings together ocean conservation professionals and high-level officials to inform, inspire, and act on marine protected areas. Equally important, IMPAC5 is an opportunity to bring together Indigenous peoples and cultures from around the world to embrace a collaborative approach and learn from Indigenous leadership in ocean conservation. This global gathering is focused on charting a course towards protecting 30% of the ocean by 2030. Learn more about the IMPAC5 Program here.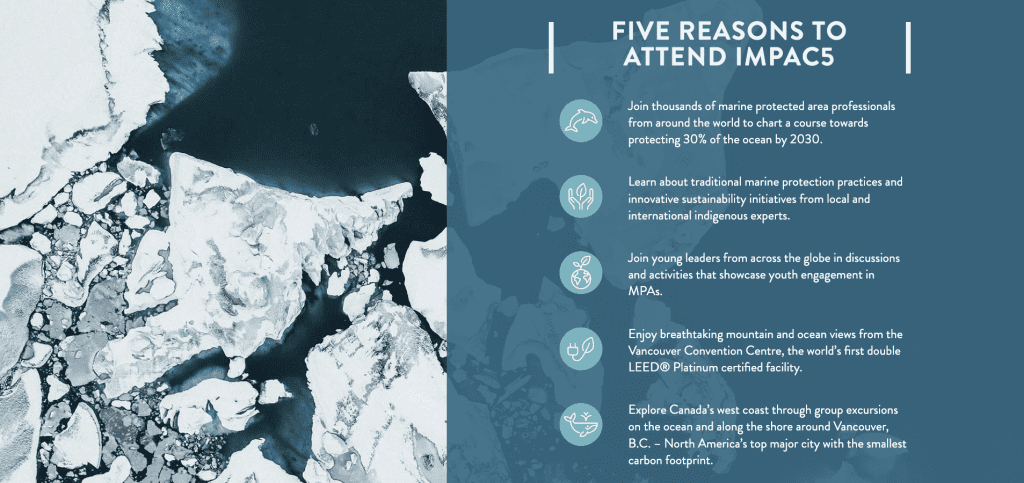 As a one-time extension of Ocean Week Canada, the Ocean Festival 2022 included a series of national events, engagement opportunities, and learning activities.
Any national or community-scale ocean event which took place in-person or virtually from June to September in Canada became part of the Ocean Festival summer program. All events were amplified right here on the Ocean Week Canada website. Click here to register yours!

IMPAC5 is a UN Ocean Decade endorsed activity.