From February 3-9, 2023, ocean conservation leaders and professionals from around the world are convening in Vancouver, Canada for the International Marine Protected Areas Congress (IMPAC5). On February 3-4, outside the Vancouver Convention Centre in Jack Poole Plaza, educators, artists, creators, musicians, and storytellers come together to provide hands-on activities and live performances – a free public celebration of the ocean. Through understanding, participating in, and celebrating marine conservation efforts, we can meet our collective goal of protecting 30% of Canada's ocean waters by 2030. Learn more about the IMPAC5 Program here.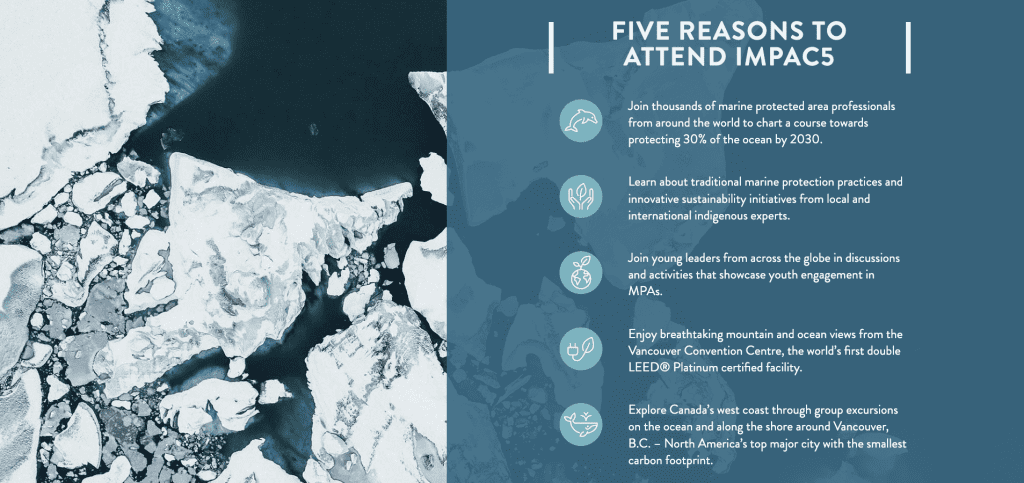 As a one-time extension of Ocean Week Canada, the Ocean Festival 2022 included a series of national events, engagement opportunities, and learning activities.
Any national or community-scale ocean event which took place in-person or virtually from June to September in Canada became part of the Ocean Festival summer program. All events were amplified right here on the Ocean Week Canada website. Click here to register yours!

IMPAC5 is a UN Ocean Decade endorsed activity.